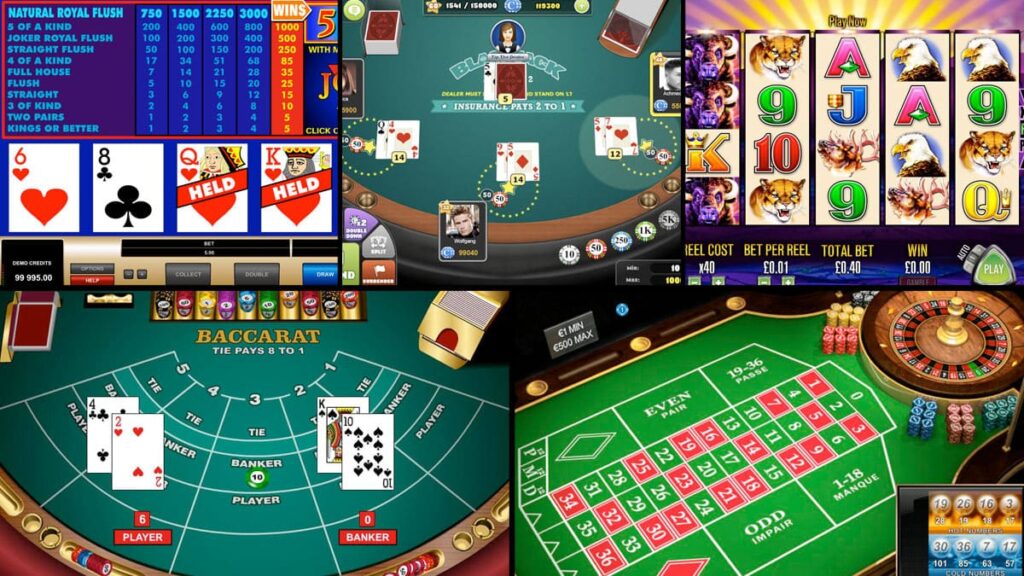 There are several popular games in online casinos, and the popularity may vary depending on personal preferences and geographical locations. However, some of the most famous games that are commonly found in online casinos include:
Slots: Online slots are incredibly popular due to their simplicity, variety, and potential for big payouts. They come in various themes, with different features, bonus rounds, and progressive jackpots.
Blackjack: Blackjack is a classic card game that is highly favored in both online and offline casinos. The objective is to have a hand value closer to 21 than the dealer without exceeding it.
Roulette: Roulette is a game of chance that involves betting on where a ball will land on a spinning wheel. It offers various betting options and is known for its excitement and suspense.
Poker: Online poker rooms allow players to compete against each other in various poker variants, such as Texas Hold'em, Omaha, and Stud Poker. It's a skill-based game that combines strategy, psychology, and decision-making.
Baccarat: Baccarat is a card game that is popular among high rollers. Players can bet on the player's hand, banker's hand, or a tie. The objective is to have a hand with a value closest to 9.
Live Dealer Games: Live dealer games have gained significant popularity in recent years. They offer an immersive experience by streaming live casino games, such as blackjack, roulette, and baccarat, with real dealers and real-time interaction.
It's important to note that the popularity of games can vary based on cultural preferences and trends. Additionally, online casinos often introduce new games regularly to keep their offerings fresh and engaging.